Thank you for joining us on our Scrapbook Sunday Blog Hop!
Each month we are set a challenge to creatively stretch our imaginations. The products we have used are all available in the current Stampin' Up!® catalogues. To hop along, please use the buttons at the bottom of the post to keep hopping.
This month's Theme is "Color Challenge"
Pastels are my Fa-Fa-Favorite Colours!!
I wanted to make a page for J3-Jessica's 4th birthday day. So It was just perfect a theme for my page for today.
The hardest thing about making this scrapbook page was to choose some good photos.
Photos which had too many colours didn't match with the soft pink cloud that I used as the background, so I picked the photos which had soft pastel background. I chose 3 photos that had the same concept but with slightly different scenes edited to one frame.
Because I used soft Background photo and cardstock, Everything seemed too pale, so I wanted to give some accent to the photo. I've looked through all the pretty papers and I found perfect papers for this page.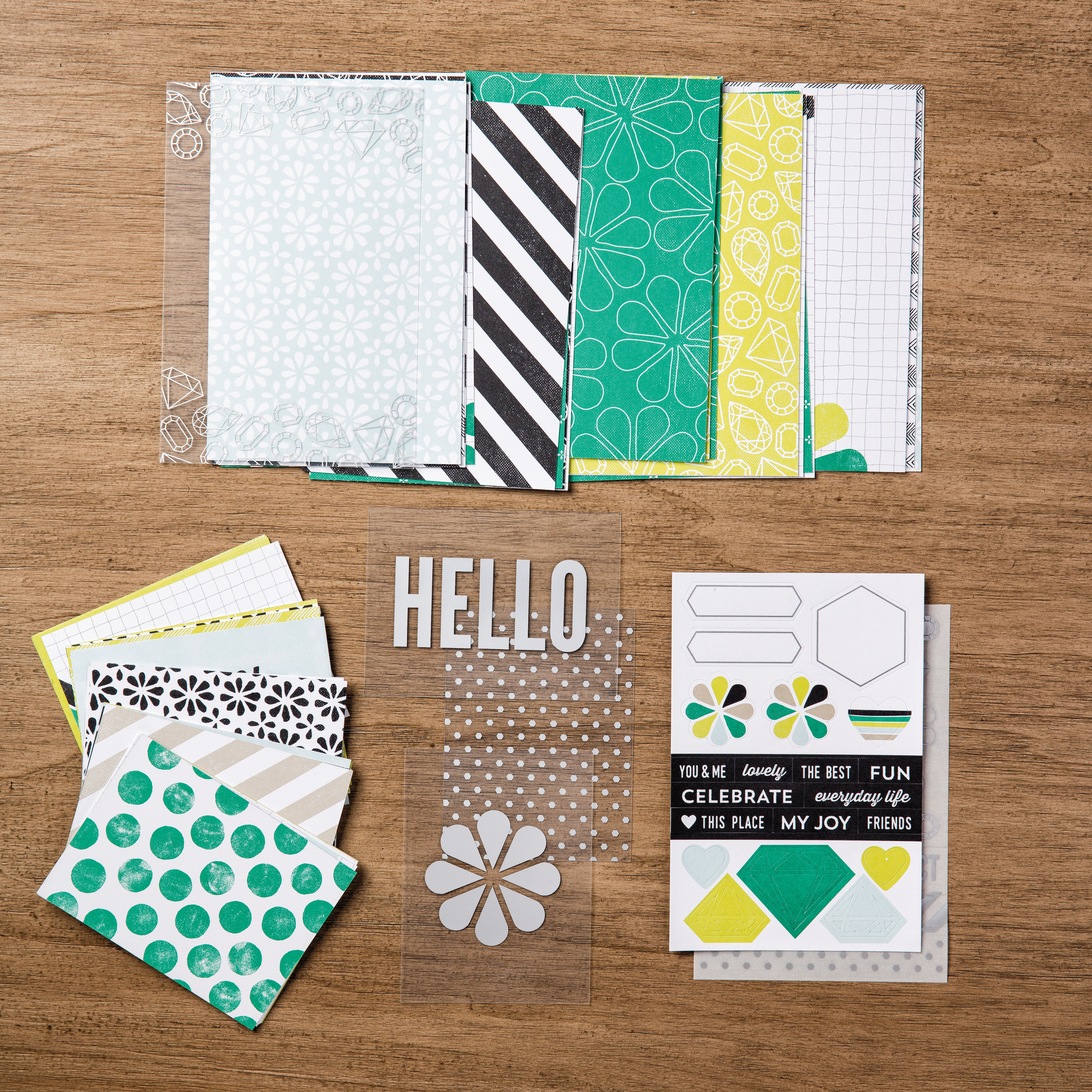 Perfect Days Card Pack has contained so many different design and 5 colours to match which are Basic Black, Emerald Envy, Lemon Lime Twist, Soft Sky, Sahara Sand.
After decorating the photo, the background looked to plain, so I stamped unicorn image with a light grey ink pad, die cut out some leaves and little mermaid.
I didn't mean to make this scene in my head, but when I finished it, now I can see this page as the scene of Sky-Sea! that cloud is the wave, leaves are seaweed and of course flying-mermaid!
I really love how it turned out!
I have a process video showing start to finish this project. You can watch it on here ot HD in
My youtube Channel
Thanks for visiting my blog today, there are so many amazing ideas and inspiration you don't want to miss. Remember that currently, you are on my blog - Jerim Dickins, so check the blog hop line up list to see who is next on the list.
Product List
**I get a small commission at no additional cost to you when products are purchased through links I share here. Thank you for your support :-) **



Hope you enjoyed this project :-) If anyone interested to place an order for Stampin' Up!, Here is a link you can simply click the pink box.


Please do use the hostess code to support Willowpiggy :-) (hostess code shown in the top right of my blog for the current one!) If your order is over £150, please don't use this code, You can be hostess and get the Rewards! Please feel to email me or visit
FB page
If you have any questions!